January 2nd, 2019
Wedding Photography by Jenny Potter Photography
March 15th, 2017
Jenny Potter Photography

In my Career as a photographer I have been fortunate to have photographed The Red Hot Chili Peppers 4 times (Cardiff, Earls Court, LG Arena, Genting Arena).

The last time I photographed them Sunday December 11th 2016 was just so very special for me and for 3 charities that I am raising money for. Here is some background details as to why I want to help these charities before I tell you what Red Hot Chili Peppers did.

I have always done lots of charity fundraising from in my teenage years organising concerts, abseiling Millennium stadium, as well as Ziplining it a few times. Doing prize draws, running London half Marathon and then the past 6 years auctioning off lots of items via official charity auctions for a variety of charities. The 3 that are close to my heart are

I remember shortly after my son was diangosed with type 1 diabetes that I was awake as well anyone who has a child that has type 1 diabetes that has zero hypo (low blood sugar awareness) knows that you do not get much sleep. I never watch the news it is too negative and I want our lives to be full of happiness and postive vibes rather than worry. I remember this night there I switch channels and there was American news and I saw this amazing lady Barbara who has set up this amazing charity called www.capes4hereos which made super hero capes for children who had illnesses from terminal illness to long term illness without any cure. I remember just knowing the moment I saw Barbara that I wanted to help. I have never met Barbara however I have this bond with her and know her heart is so pure and filled with so much kindness. I sponsored a number of children to receive super hero capes and each year from the year Harry was diagnosed I send over a number of music and fine art photos in different finishes from metal prints, canvas to mounted prints for Barbara to auction off at their annual fundraising event. This year they are having a year off so items will be sent over ready for June 2018 event. My amazing friend and artist Marvin Blaine who has a profile on here also last year donated some of his amazing art to this charity.

http://www.dreamtrust.org/
From the year that my son was diaagnosed with type 1 diabetes we have sponsored an amazing girl in India who has type 1 diabetes and cannot afford her medical supplies (insulin, needles etc). We sponsor her as well as send over things that Massera needs from stuff for school, clothes, sweets for low blood sugar levels. Sponsoring Massera has been the best experience ever. Dr Pensey who set up this organisation is an amazing doctor. I wish there was more I could do for this amazing organisation. If anyone wants to help please let me know.

JDRF - Juvenile Diabetes Research Foundation - My son was diagnosed with type 1 diabetes at the age of 2 in 2010 (insulin dependant and blood monitoring not type 2 diabetes as this is completely different). Each year we do a charity walk as well as I have done prize draws, donated prizes and photos for various people who are organsing fundraising events to raise money for JDRF. To donate go to www.justgiving.com/jenny-potter1

Teenage Cancer Trust. I met up with the Teenage Cancer Trust a few years ago before my son was diagnosed with type 1 diabetes. Expressing an interest to help the unit in Cardiff which is the only unit in Wales.
Here are details about the Cardiff unit from an email from the fundraising manager:-

Hi Jenny



It was lovely to speak to you. Thank you so much for your kind and generous offers of support.



As I mentioned during our chat our unit in Cardiff (the only one in the whole of Wales) actually supporter teenagers and young adults aged 13 – 24 during their cancer experience.



The unit in Cardiff consists of an inpatients and our patient's area. (See above pictures) The unit in Cardiff was the first one to offer this. We have 8 beds in the unit which are full at the moment as well as this we see a great number of young people for their check-ups, treatments, therapies and transplants.



Every year in Wales 175 young people hear the devastating news that they have cancer. Teenage Cancer Trust is the only charity dedicated to improves the lives of these young people before, during and after their cancer experience.



We fund 2 specialist posts on each of our unit who work alongside a dedicated team of NHS staff to deliver our service here in Wales. Anna Davies, our Youth Support Coordinator works to support the emotional and well-being of the young people we support buy encouraging peer to peer support, 121 sessions, group activities, social tips and treats – even pizza nights (both on and off the unit).



Mary Harness is our Lead Nurse on the Cardiff Unit – Teenage Cancer Trust specialist nurses are there to make sure they receive the best care and support once they've been diagnosed with cancer. They've been specially trained to understand what it's like to have cancer when you're young, and will be there alongside them when they're receiving your cancer treatment.



Ways that you can help could be to come and show some of your photos to the unit and tell them all about your experiences working with huge bands like the Chilli Peppers. If you are able to arrange tickets to gigs etc. they would love this as well.



Thanks again for your support.

Speak soon

Deb



DEBBIE JONES

REGIONAL FUNDRAISING MANAGER - SOUTH WALES


End of Email



Anyway back to December 2016 and the Red Hot Chili Peppers gig. I had contacted their management before the gig and told them what I was doing. My vision was to get a few photos signed by various artists to auction off for these charities. I also would love for a top photo gallery to exhibit my music photography and sell it with a percentage going to these charities. This I have yet to achieve so if there are any galleries that want me to do this I would jump at the chance. I remember emailing Red Hot Chili Peppers management explaining that I wanted to if possible photograph the band again and if there were able to sign a photo to auction of for these charities great. I then got a lovely surprise saying that this was arranged. On the Saturday before the concert I had a number of my Red Hot Chili Pepper photos printed, I remember rushing with my son Harry, to Cardiff to collect them and also buying a portfolio to put them in. I was not sure what photo to have printed so had a few photos printed ( one was for me as I asked cheekily if Anthony could sign one) and did some personal letters to the band giving my reasons why I was passionate about raising money for these charities. The band's management met us gave us tickets to the gig, and we hung out back stage. My portfolio was taken by their managment Jason and the band were amazing they signed every one of my photos and I am just so thankful and in awe of what Anthony, Chad and Flea did sorry did not have any photos of Josh but will see if he can sign some again.

Anyway

The photos are in the process of some being mounted and some framed.

I have the first JDRF official auction in March in Cardiff where one of the photos is being auctioned.

Then there are 3 other JDRF official events that photos are being auctioned off at each event:0

16th May Pro Celebrity team Challenge JDRF London Golf Club
16th June Charityable shoot
5th July 2017 Annual Pro Tournament.

All money raised is going to JDRF


Teenage Cancer Trust Fundraising event where the Red Hot Chili Peppers Photos are being auctioned off is in October 2017 at a "Teen Spirit" Ball where all photos will be auctioned of with all money going to raise money for the Cardiff unit.


www.Capes4heroes.com fundraising event is June 2018 so photos will be sent to Barbara before this event and I will then pay for the photos to be mounted and a few framed locally to her and then all money raised will go to this chairty.


If there is anyone that is a huge Red Hot Chili Peppers fan and wants to bid for any of these items please please contact me and let me know what you want to bid and if it is high enough as we want to raise lots of money I will pass details to the charity so that can arrange payment from you.


The photos are all taken by me and are various sizes from 18 by 12 inches to 12 by 8 before being mounted and framed. They really are a valuable piece for any Red Hot Chili Pepper fan.


I hope you can help me raise lots and lots of money.



Thanks XXX Jenny


A big thanks to Anthony, Flea, Chad, Josh, Jason and all the crew backstage. We had an amazing night and I will always be humbled by your kindness and understanding. xx Jenny
October 16th, 2016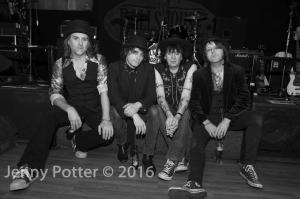 I had the pleasure of photographing this amazing band for the second time this year on Friday 14th October 2016 at The Dolls House in Abertillery the first time was in July at Steelhouse festival. This band are a blend of rock, pop music and distinctive image they are certainly a band to add to your collection. Their latest album "Transmissions from Oblivion" has had rare reviews http://www.maximumvolumemusic.com/review-last-great-dreamers-transmissions-oblivion-2016


One of the bands latest video can be seen here https://www.youtube.com/watch?v=aoSGedSDQYI

This band are brilliant to photograph are hard working, passionate and deserve all the success in the world.


Photos





August 25th, 2016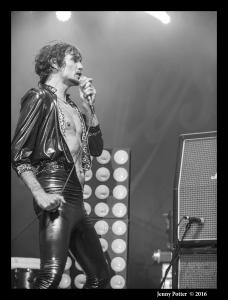 Steelhouse Festival 2016 by Jenny Potter

I knew that this festival would be brilliant and it was. I had a photo pass for the 2 days 23rd and 24th July 2016. The last time I photographed here was in 2013 when I had an AAA pass and the headliner was Saxon. That year I had been on the stage with Anvil photographing them.

This year the weather was fantastic on the Saturday bringing the crowds in by the thousands.


I Arrived at the festival an hour earlier parking in the artists and crew parking and collecting my VIP, Photo pass and weekend band from production. Before the first band BigFoot were on I made sure to pack water, snacks in to my camera bag ready for the day. From the moment BigFoot opened the festival at 12.30 with an energy that would last for the entire festival.

From photographing the first band I made friends with a number the photographers Henry Pickelhaupt from Germany who for the entire weekend I kept calling Henry Harry as I honestly thought his name was Harry. Henry was a great laugh and we also hung out with a few other photographer Ray Bannister, Pete Webb from St Ives and Tim and Holly Black from Essential Rock Reviews. www.essentialrockreviess.com . There was also Liz Aiken Blogger and photographer from www.bluesdoodles.com amongst another approximate 12 to 15 other photographers who I recognised and had chats with.

Headlining act for the Saturday was Thunder who I have photographed before and had seen on tour year ago in the 80's. So photographing them is always great and brings back brilliant memories of going to gigs.

In between photographing the bands I hung out with the other photographers either in VIP section or near to the stage to listen to the bands and photograph some of the atmosphere. On the Saturday I managed to catch up with "Dirty Thrills" and do a quick photo shoot with them in VIP area and then on the Sunday I had a chat with "last Great Dreamers who were amazing and did a photo shoot with them which was great fun" also had a quick chat to James Toseland from Toseland and had a chat to Marco Mendoza from The Dead Daisies also getting a quick photo thanks to Ray Bannister. Even though there was rain on the Sunday the festival was so buzzing no one cared.
The headliner on Sunday was The Darkness who hold a special place in my heart as in 2003 when they were on every cover of every music magazine I had contacted them asking if I could photograph them and they said yes. The Darkness was the first music artist I photographed and I am grateful for them giving me a chance as from the first time I press the button on my camera at their gig in 2003 I was hooked and knew that this was what I wanted to do for the rest of my life.

So I tend to get a little excited about photographing The Darkness and have to try and not think about it and also not to sing along whilst I am photographing I find very difficult as I just want to sing and dance. I have photographed them 3 times in total now including Steelhouse and every time the band have been incredible giving a fantastic performance which fans and even people who have never ever been to a Darkness gig would find mind blowing. Justin toned the set down a bit as there was a younger audience there and he was so good at performing you really have to go to a gig to see what the band are like as they really know how to put on a great show.

Justin was very witty inbetween their set and if you look at utube he did a song singing to a blow up doll which was so funny.
I stayed for the set as well there was no way after the first 3 songs no flash (which is what is the norm for if you are photographing an artist) that I was going to head home. So I stood in the audience singing and soaking in the atmosphere. Looking at the man dressed as a banana and all the other fans really enjoying the gig.


It was lovely to see so many children at the festival and young muscians (guitarists and drumers) who are the future of music being put on their parents shoulders for the festival and having fun.

I met a few of the parents of BigFoot and they were all so very proud.
I have so many amazing memories from this festival and can't wait to photographing the next one.


X Jenny


http://www.steelhousefestival.com/

www.thedarkness.co.uk

www.essentialrockreviews.com

www.jennypotter.com

https://twitter.com/jennypottercom



Saturday 23rd July 2016

http://www.bigfootband.co.uk

http://www.dirty-thrills.com/

http://www.vegaofficial.co.uk/index.php/en/

http://www.taxtheheat.com

http://www.vonhertzenbrothers.com


http://www.bluespills.eu/index.php/en/


http://www.theanswer.ie/


http://www.thunderonline.com/www/


Sunday 24th July 2016


http://www.lastgreatdreamers.com/


http://www.handofdimes.com

http://www.toselandmusic.com

http://www.raveneyeofficial.com/

http://thedeaddaisies.com/

http://www.heyhello.net/


http://www.terrorvision.com

www.thedarkness.co.uk


January 19th, 2016
Jenny Potter Photography
I'm thrilled to share with you my latest collection on VIDA!

This collection represents some of my best artwork from over the years and is very authentic to who I am as an artist. I'm really proud today to share this work with you.

I'm really excited to collaborate with VIDA for this collection. VIDA is a new kind of fashion ecommerce company that connects artists like me all over the world with producers to bring our work to life. For every product sold, VIDA hopes to provide the gift of literacy to the makers they work with.

Below are some of my favorite items from this collection.

http://www.shopvida.com/collections/voices/jenny-potter


January 3rd, 2014
In 2013 when I was awake during the night looking after my son as night times are the worse due to my son having an chronic life threatening illness,I do I not normally watch the news but ABC news was on and I saw how this amazing lady called Barbara makes these super hero capes for children who have chronic illnesses or are terminally ill. So I made a promise to myself that I would help. Last December 2013 I sponsored 10 children to receive super hero capes. These children are super brave as some are as your as 17 months old and battling cancer and well receiving a cape can make all the difference. I know as my son was sponsored to receive a cape. He loves the cape and had completely forgotten about the daily injections and blood tests when he puts the cape on.he was running around the room jumping on the sofa pretending to fly. I will continue to offer support in 2014 to this amazing lady and her non profitable company. Www.capes4heroes. Hope you can help and sponsor even if it is one child it costs $30 dollars per cape per child so very reasonable and it is such an honour receiving details about the child you have sponsored, Please support
July 10th, 2013
It is a very busy time of the year lots of opportunites to photograph weddings, portrait, model portfolio. Have a busy month with no 2 weeks the same last week designing wedding albums then I photographed HRH the Prince of Wales and HRH Duchess of Cornwall. This week I am busy with wedding albums, have been hired by a few photographers I do weddings and photo shoot for so meeting up shortly for 2 jobs I have been hired to do with them which is great. I am also expanding on the servies I offer as I have done photography work shops at school and I can also be hired one to one for photography advice, support if studying or to show you how to start your photography business. Really excited about all the opportunities that 2013 are bringing. If you work hard you will achieve.


xxx Jenny
June 29th, 2013
25th June 2013



Was asked today to photograph The Who gig at Motorpoint arena Cardiff. When I look back at photos of Roger and Pete from the beginning it really makes me wish I was there. I was the only photographer at the gig however the camera crew took most of the photographic area with filming so was limited to what I normally could have done.

More photos are on my web site.



xx Jenny



February 10th, 2013
If you haven't seen Paloma Faith in concert this lady is amazing. Her personality lights up the room. From the first song her bond with her fans is so clear. The ways Paloma chats effortlessly inbetween numbers and makes you just love her more. Paloma gives every song she sings a piece of her soul when she is singing. A person you must see in concert.
September 28th, 2012
Sunday 30th September doing a sponsored walk with my son and hubby in aid of JDRF see previous blog.
Also doing a photo shoot whilst I am there.,
Then a made dash back to photograph a metal band on Sunday night at 11.30 pm for their debut album.


Can't wait.


Jenny
September 28th, 2012
My son Harry was diagnosed with type 1 when he was aged 2 in November 2010 he had DKA and spent a week in hospital with drips in both arms and legs. Having his blood tested every hour as his blood sugars were so high with his pancrease no longer producing insulin.

In order for us to stay positive and to encourage my son that he can have a full life even with him having 4 insulin injections a day for life and him having some days 9 to 10 blood tests a day and treatment for hypo and hyper we remain upbeat.

We are doing a sponsor walk on Sunday 30th September in aid of JDRF (midlands walk) if any one has a few coins spare for this much appreiciated we do a few things to raise money for JDRF and have raised around £650 so far to date.

www.justgiving.com/jennypotterphotography and also look at facebook and look at jenny potter photography charity fundraising events -jdrf.

My son is extremely brave and we are hoping all the money rasied will provide vital medical research so that newer treatments can be found and possibly a cure. I never tell my son there will be a cure as he will think by tomorrow he will not longer have hypo/hypers and all the other treatment he has. I just hope and pray for a brighter future for my precious son.


Thank you so much for reading this.
June 15th, 2012
Jenny Potter Photography - photo of Jon Lilygreen and Jon Maguire for their single release Ain't love crazy.

April/May/June 2012
Have had a busy few weeks with lots of weddings, press photo shoots for single and album signings and release for various artists including Jon Lilygreen and Jon Maguire, Architects, Starboy Nathan and various other press events with welsh rugby Sam Warburton and WWE Bodus Clay and lots more

1st April HMV cardiff with the lost prophets exclusive photographed them doing performing and signing album.
5th April Architect photo shoot t shirt signing HMV cardiff.
11 May 2012 photographed a wedding
12 May 2012 did a pre wedding photo shoot.
26th May 2012 photographed a wedding
27th May 2012 photographed 6 children including my son who have type 1 diabetes for a project I am doing in aid of Juvenile diabetes research foundation.





Have also started my photography project for Juvenile Diabetes research foundation. Photographing children with type 1 diabetes which includes my 4 year old son who was diagnosed with type 1 diabetes when he was 2 years old. It will probably take me a year to do this project and I have a lot to do but will work hard. Did a photo shoot for the children including my son
www.justgiving.com/jennypotterphotography


Also have lots of commercial work.




Hired a Nikon D3 camera from hire a camera.com which was great. Trying out a Nikon D4 in July so can't wait to use this.


Anyone wishing to sponsor me for my project please contact me as I need a place to exhibit my work, a printing company to print the photos, mount and frame if possible, various items to auction off and a publishing company. All money going to Juvenile diabetes research foundation.
November 23rd, 2011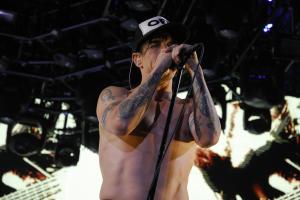 Sunday 20th November 2011.


Busy day today the day did not start of very good with a lot of worry as my 4 year old son who has type 1 diabetes was being sick from 6.30 am until gone 9am was very worrying as after he had eaten his breakfast he was sick and then I had to give my son his insulin which meant his blood levels would reduce further and he had been sick so had no food inside his stomach. I managed to stablise Harry I think it was the excitement the day before that it was his birthday party even though he had the correct insulin the day before he ran around a bit more than usual which might have made the insulin work faster so on Sunday morning once he had his insulin and gave my beautiful brave boy a bath he was feeling better. I decided earlier on in the day that if he was still being sick that I would cancell driving to LG arena in Birmingham to photograph the Red Hot Chili Peppers as well even though I would really hate to miss photographing them I could not leave my boy.


Luckily my son gradually improved and so by 5pm I was ready to go to birmingham.Got to the arena for 7.30pm there was a great atmosphere and alot of people had gone to the gig from Wales. Recognised a few other photographers that had travelled to Wales to photograph at a U2 gig a few years back that I was at was good to catch up.

20.30 go escorted to the stage by security. Red Hot Chili Peppers on at 8.45pm.

3 Songs and then it is time for me to just watch them for a few minutes buy a t-shirt and wrist band and then head back to Wales as have a deadline for me to submit my photos by.

11.15 arrive back home first check my beautiful boy is ok.

Upload and send photos.

3.30am sleep.












Set List

1.Monarchy of Roses
2.Dani California
3.Charlie
4.Can't Stop
5.The Adventures of Rain Dance
6.No Chump Love Sucker
(Small Teaser)
7.Throw Away Your Television
8.Otherside
9.Look Around
10.If You Have To Ask
11.Me & My Friends
12.Did I Let You Know
13.Under the Bridge
14.Higher Ground
(Stevie Wonder cover)
15.Californication
16.By the Way Play
Encore:
17.Chad & Mauro Jam
18.Sir Psycho Sexy
19.They're Red Hot
(Robert Johnson cover)
20.Soul to Squeeze
21.Give It Away
22.Final Jam